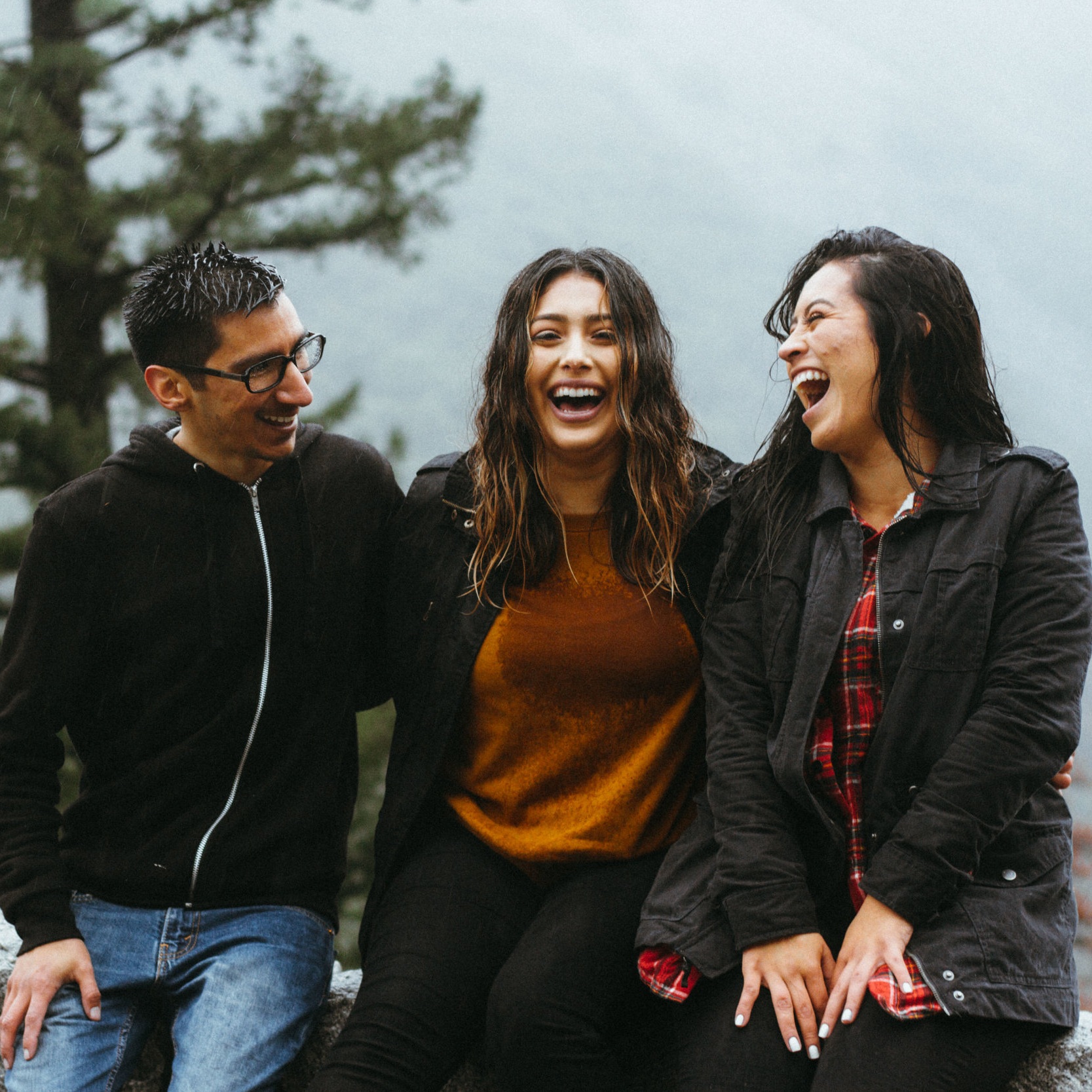 November 1-2, come kick it with ur fam.
Big Queer Fam* Weekend is a one day, curated event in ATL for LGBTQ people of faith to engage in their stories, find chosen family, and have some actual fun.
"Should I come?"
If you're a queer person of faith living in the south, chances are you have been told that you can't participate, that you aren't worthy, that you are not welcome.
This is not one of those spaces.

Big Queer Fam Weekend is for LGBTQ people of faith to gather and revel the beauty that is your queerness, affirm the power that your story holds, and celebrate your wild, adventurous life.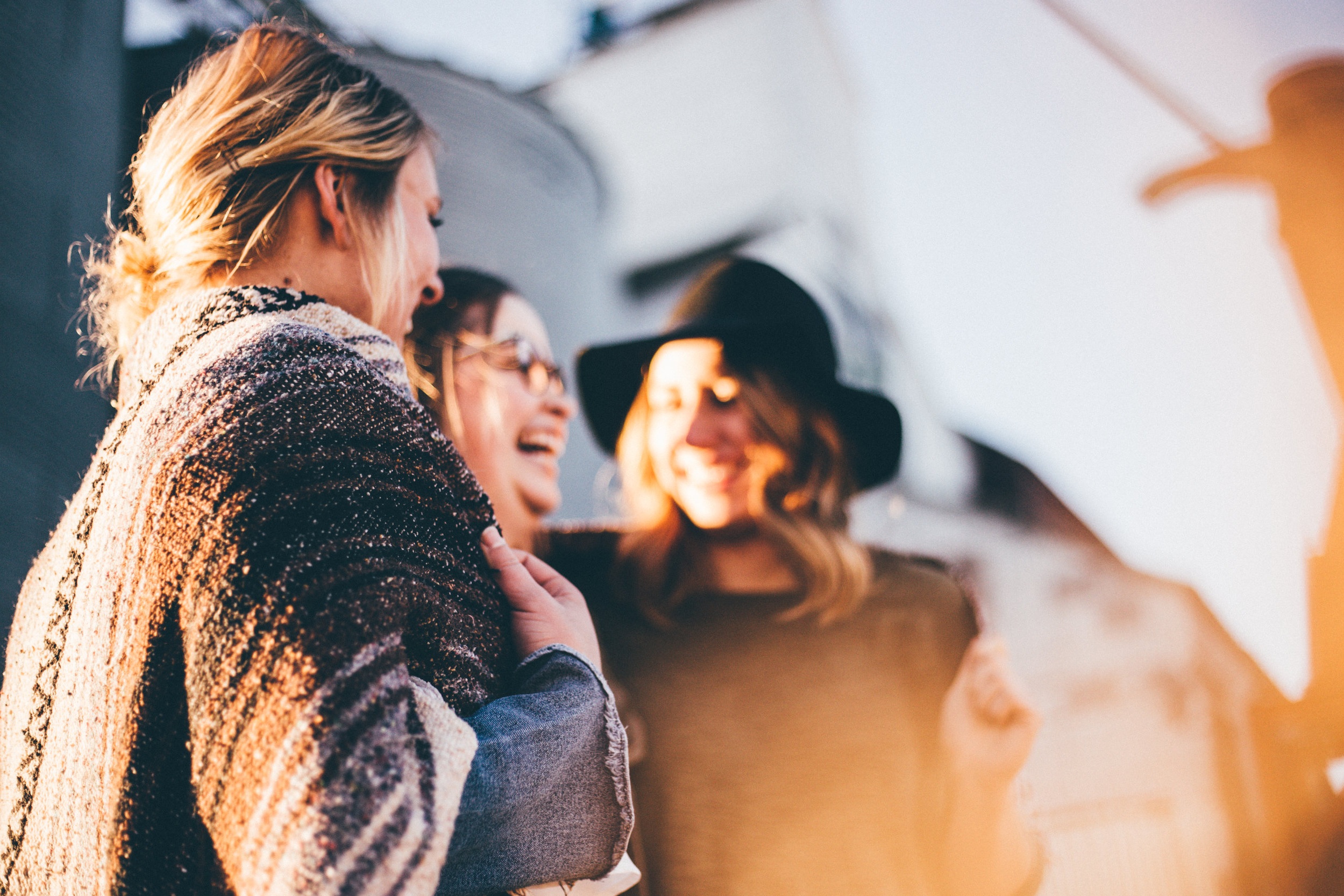 What is Big Queer Fam Weekend?
A day-long event curated experience for LGBTQ people of faith.
Inspirational talks from incredible community leaders.
Poetry and Music and Art.
Laughter and Healing and Storytelling.
Deep connection with people like you.
Sharing delicious meals with friends.
Meeting new chosen family.
Having fun because it's important to have fun.
What to expect…
Spending time with a bunch of queer folks at a Friday Night Kickback & a Saturday Retreat.
We'll have moments where we go deep, have real talk, times of meditation and inner dialogue,
as well a lot of levity, laughter, and so much freakin' fun.
Hear stories from your fellow LGBTQ fam and you'll also get a chance to share yours.
Expect to have these conversations bring up some possibly uncomfortable things,
but we will navigate those feelings with kindness and compassion,
always inviting us into deeper healing.
Everyone is welcome.
(For real tho.)
This event is geared toward LGBTQ people of faith, and while you don't have to identify strongly with any religious tradition, or any tradition at all, we'll mostly be working within a Christian paradigm and addressing some of the harmful beliefs and theologies we've internalized.
But regardless of what you believe or don't believe,
if you're here + queer, you are family.
Also- if you're someone who needs assistance paying for tickets, please let us know. We don't want finances to keep you from engaging with your people.
leea allen (they/them) is a Blaque singer-preacher-poet committed to sharing radically inclusive love. Their ministry is rooted in community organizing from a multicultural, intergenerational, interfaith approach. leea believes the church can be a central organizing tool for empowering QTPOC and their accomplices to transform the South. Currently, they serve as Coordinator for Presbyterians for a Better Georgia and Cultural Organizer for We Remember Nashville, a project of the Equal Justice Initiative. leea is a graduate of Howard University and is working toward completing their Master of Divinity in Fall 2020.
Myles Markham (he/him or they/them) is a community organizer, theology nerd, and MAPT student at Columbia Theological Seminary. Myles identifies as a trans-masculine mixed-race Asian American and Pacific Islander who is passionate about racial justice, LGBTQ inclusion, and building cross-identity coalitions that lead all of creation to experience health and wholeness.
Kevin Garcia (they/them) is a digital pastor, creative and intuitive life coach based in Atlanta, GA. They graduated from Christopher Newport University in 2013 with a BM in Music Education and they have been everything from a barista to a corporate office worker to a non-profit professional since then. After coming out in the fall of 2015 as a queer Christian, Kevin has reached thousands of individuals across the globe through his writing; his podcast, A Tiny Revolution; and through his YouTube channel. Kevin believes that by telling our stories, we set others free to tell theirs. Kevin is presently a candidate for a Masters of Arts in Practical Theology (emphasis in Worship, Preaching & the Arts), from Columbia Theological Seminary in Atlanta, GA. They are also the creator of Queerly Beloved Apparel and Big Queer Adventure Co.
Friday evening
8:30 PM Meet the Fam Kick Back!
Saturday morning
Lite breakfast + welcome
First Talk
Workshop
Special Performance
Lunch from Atlanta's favorite burger joint, Farm Burger!
Saturday Afternoon
Two Stories
Panel Discussion
Second Talk
Late night hangs.
Sunday Morning
You're welcome to come back Sunday morning at 10 AM and join Park Ave Baptist Church for a bold, creative, and inclusive worship service.
What's included in the ticket?
-A informal and fun Friday night kickback with your queer fam.
-A day long retreat on Saturday featuring powerful speakers, storytelling, and deep connection with other LGBTQ folks.
-Breakfasty treats on Saturday morning + locally and ethically sourced lunch from Farm Burger.
I'm a little low on cash. What's the Scholarship situation like?
We are currently working to make as many scholarships possible. Reach out if your interested and we'll def keep you posted.
I'm from out of town. What do I do about lodging.
We're presently working with Columbia Theological Seminary on affordable room reservations. Information about that will be posted about that very soon.
Second option would be to find a dope Air BnB in the area.
Third option: get on facebook and find some folks to stay with.
What if I'm not Christian anymore? What if I'm not sure what I believe about anything? Can I still come?
100% yes. Regardless of what you believe or don't believe, you can sit with us.
So I've got a lot of feelings and trauma and baggage and I don't want to get triggered and I wanna make sure it is a safe place so I don't walk away retraumatized.
Not a question, but a valid concern, nonetheless.
While we cannot guarantee you won't be triggered by something, what we can say is that we creating this brave space for every bit of who you are. The people leading and the people coming to this event are some of the kindest, most compassionate people. We will be there to help you work through any hard feelings that come up.
Can we do a Big Queer Family Weekend in my city?
Yes. Reach out to us and let's talk about that.
We're looking forward to kicking it with you Nov 1 -2!
*if you're queer, you're fam.